MRP's 2021 - 2022 New Year's Tour

We will continue our New Year's Tour in 2021- 2022 and we invite you to join the Maya Research Program and travel for a great cause! This New Year's Tour will explore the Olmec heartland (please note all participants must have a COVID vaccination). Your donation will support the MRP's student scholarship fund and archaeological site conservation programs. Please note space is limited to 24 participants.

If you are interested in joining MRP's New Year's Eve Tour, please contact mrpinquiries@gmail.com or 817-831-9011.

Our itinerary will be posted shortly!


MRP's 2019 - 2020 New Year's Tour
The Maya Research Program's 2019 -2020 annual tour traveled to the highlands of Guatemala and the Honduras!
To see the full itinerary please
click here to download.
Past Tours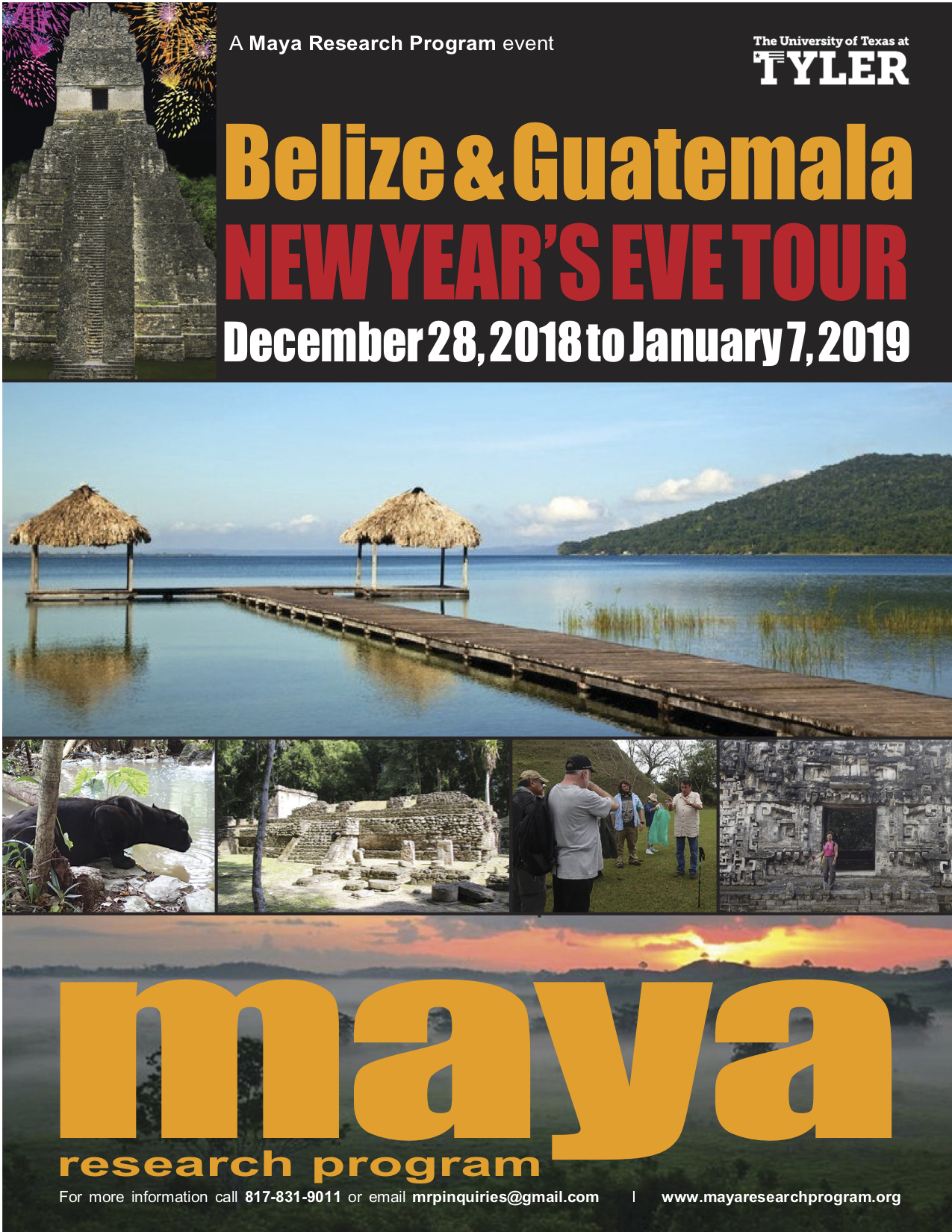 Past Tours
Past Tours:

MRP's 2016-2017 New Year's Tour:
The Maya Research Program's annual tour returned to Oaxaca this past New Year.
Click here to download the brochure.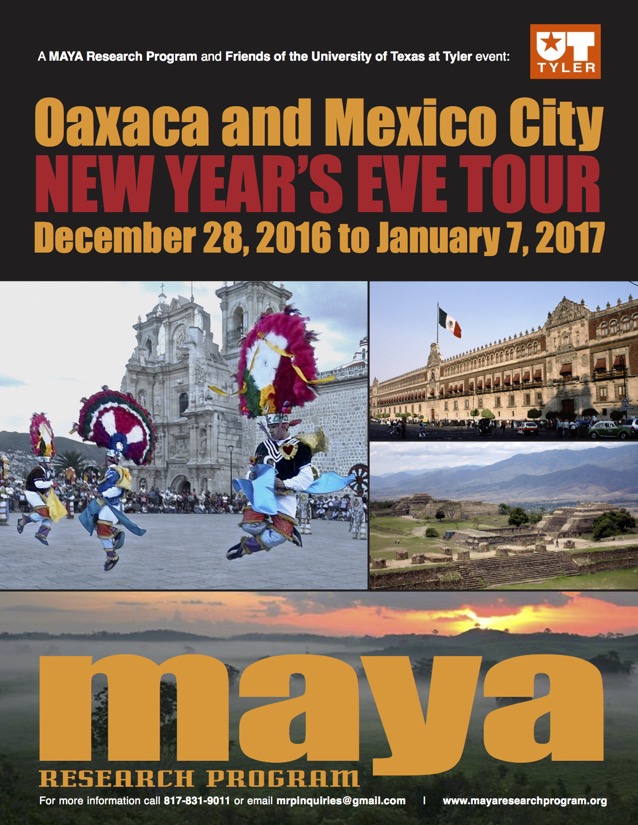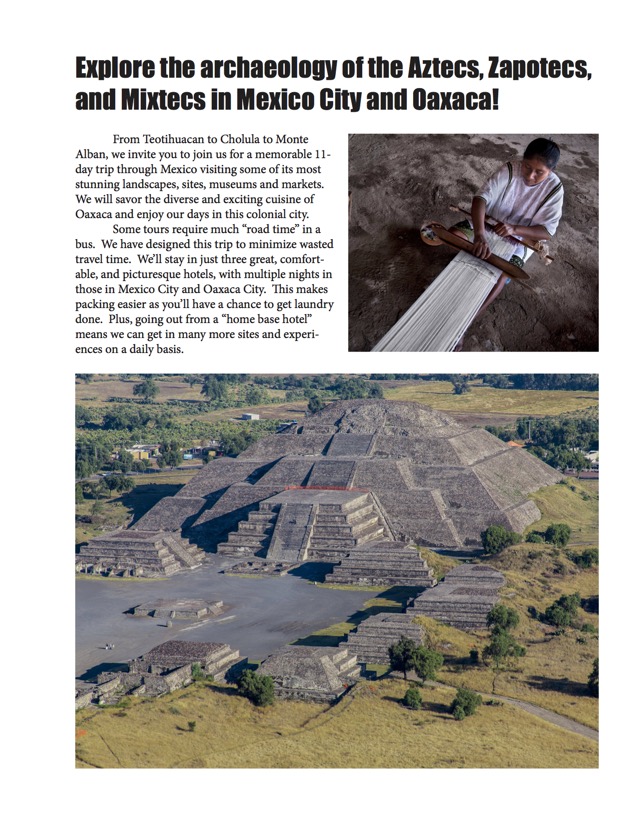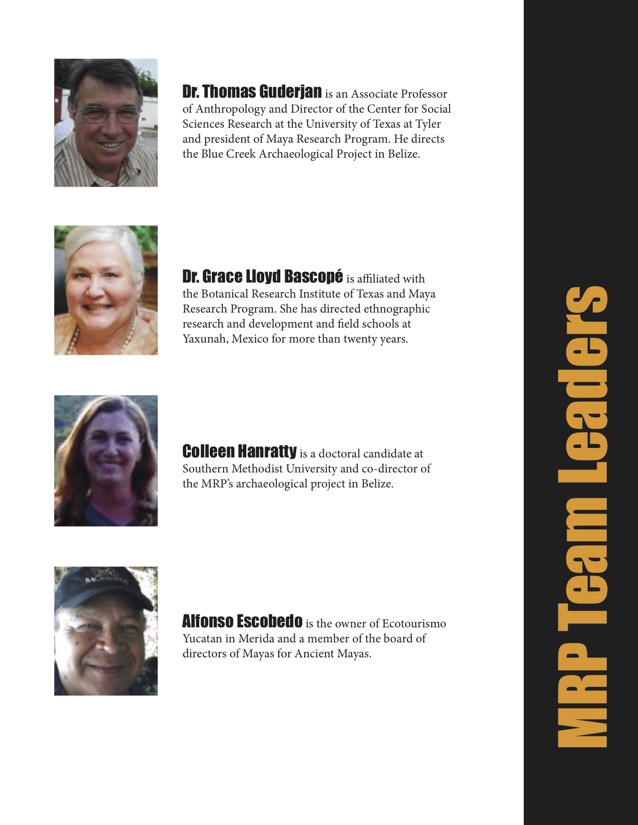 Past Tours:
The Maya Research Program offered a New Year's tour from December 28th, 2015 to January 9th, 2016. We had a great group join MRP for the adventure of a lifetime as we explored the Costa Maya and the Jewels of the Jungle. From Mexico's stunning sites of Oxtankah, Dzibanche, Calakmul, and Becan to the jewels of Belize - Caracol, Xunantunich, and Cerros - we had a memorable journey through Mexico and Belize.

Click here to download the brochure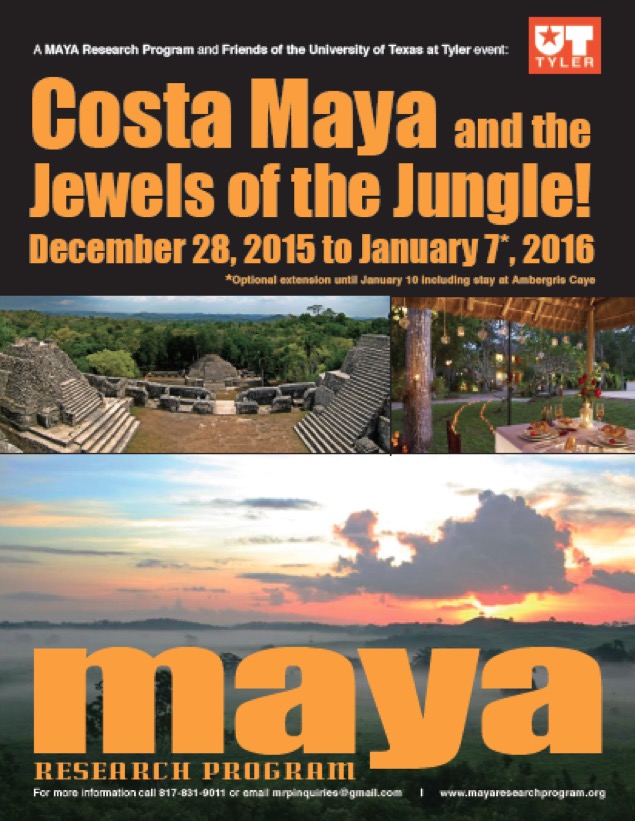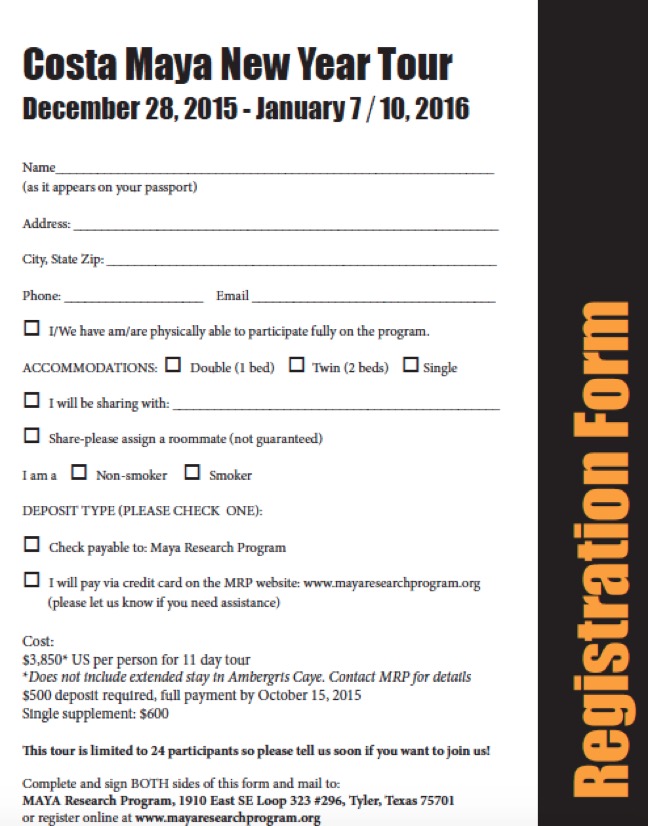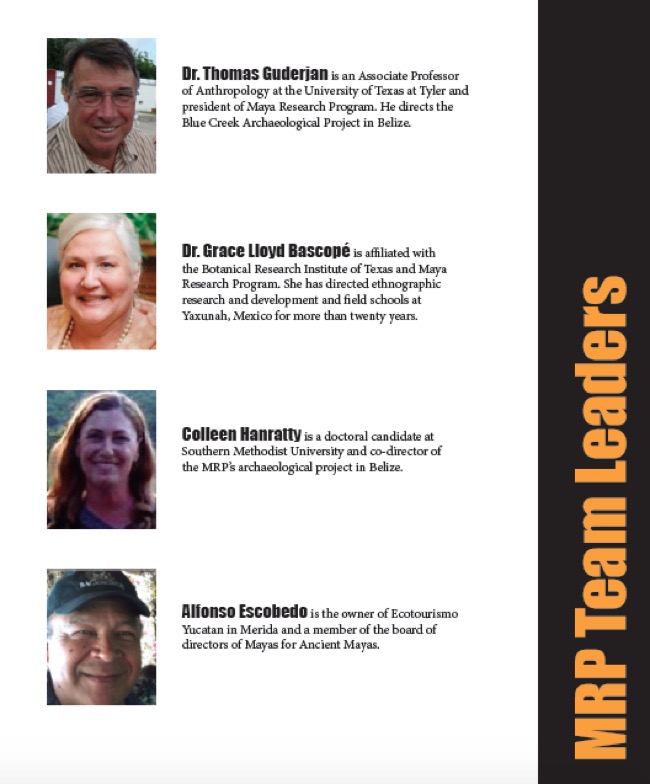 Past MRP Tours