MRP's 2016-2017 New Year's Tour:

The Maya Research Program's 2016 - 2017 annual tour will return to Oaxaca this New Year! Join MRP and travel for a great cause! Space is limited to 24 participants. If you are interested please contact MRP : mrpinquiries@gmail.com or 817-831-9011.

Click here to download the brochure.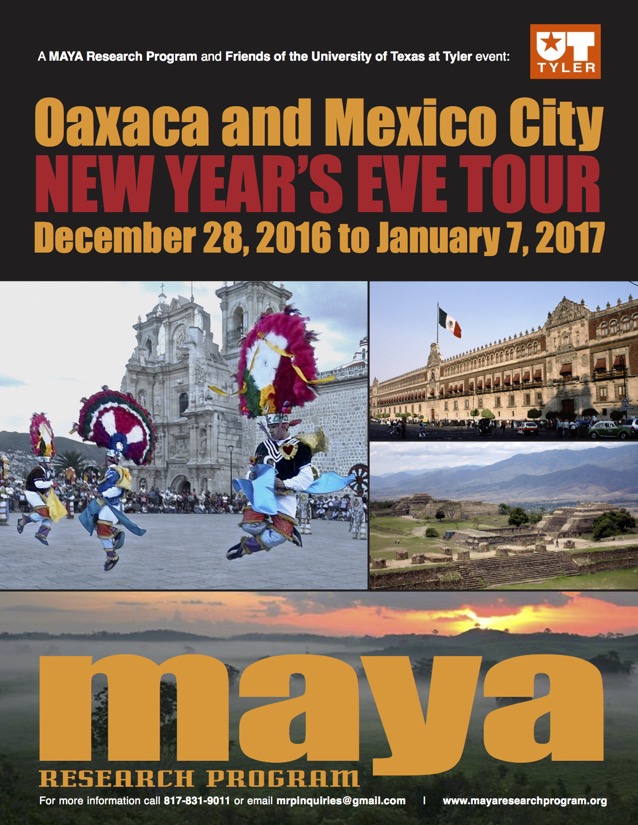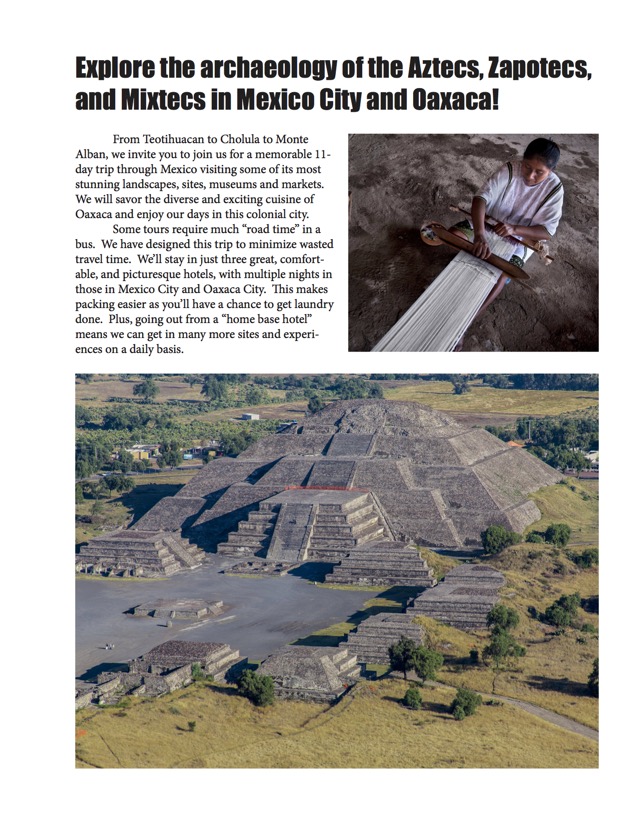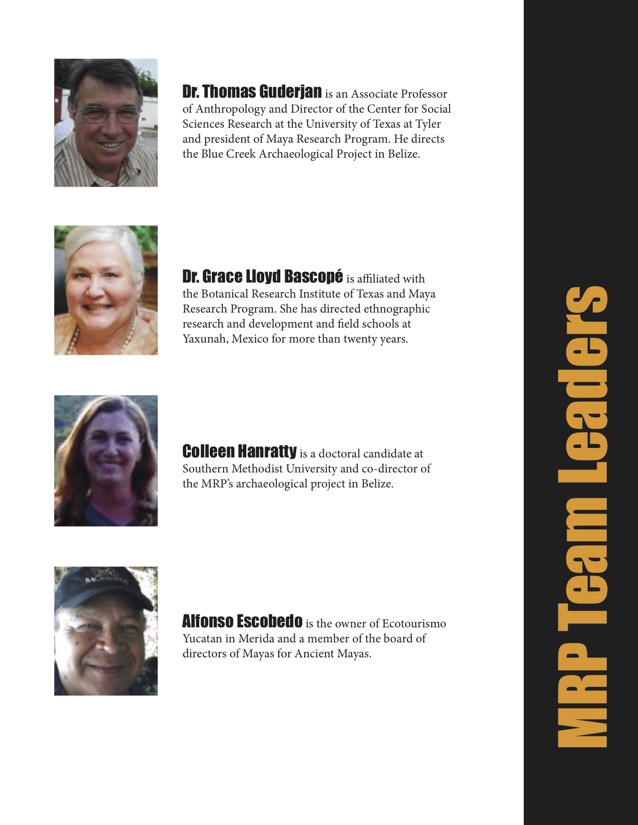 Past Tours:
The Maya Research Program offered a New Year's tour from December 28th, 2015 to January 9th, 2016. We had a great group join MRP for the adventure of a lifetime as we explored the Costa Maya and the Jewels of the Jungle. From Mexico's stunning sites of Oxtankah, Dzibanche, Calakmul, and Becan to the jewels of Belize - Caracol, Xunantunich, and Cerros - we had a memorable journey through Mexico and Belize.

Click here to download the brochure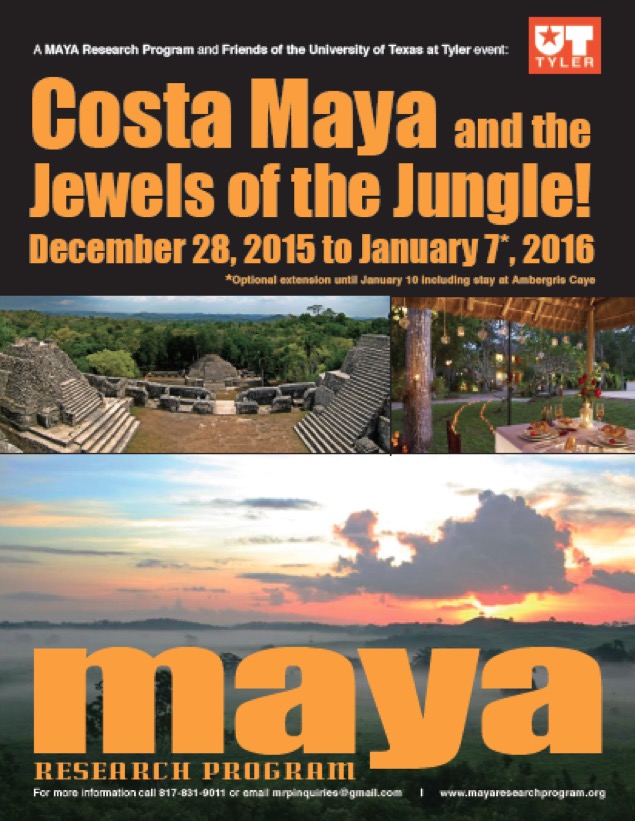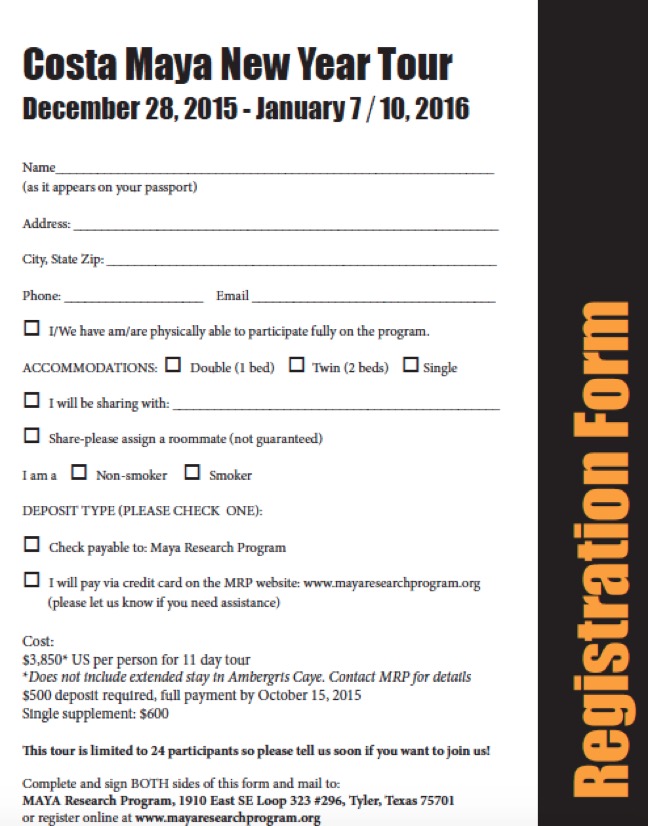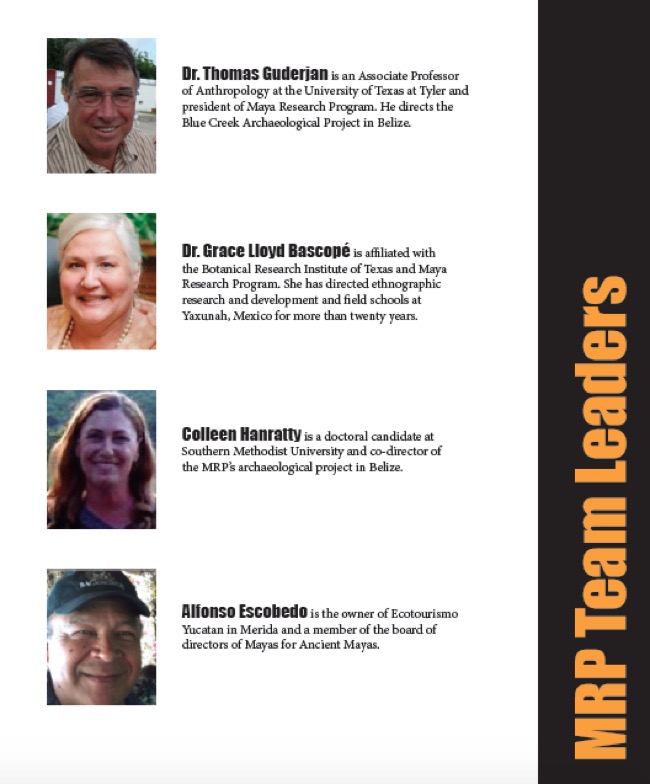 Past MRP Tours